British Council
The British Council.
Translating talent into tomorrow's teachers.
The British Council's Languages Teacher Training Scholarships (LTTS) programme offers support to applicants while they train to become secondary school language teachers. With a large volume of applications received every year, Gradcore was drafted in to help guide their assessment processes.
Ever since Gradcore first partnered with the LTTS programme team to help support their application assessments, there's been a desire to reflect on and improve the process year on year. Our job is to ensure a fair, supportive and carefully managed system is evolving in order to progress the best talent.
This 2019-20 application influx was no different. An ambitious early target of 500 eligible applications to be assessed was set. In the end, 526 assessments were considered and progressed to the next stages – a big success in the eyes of both the LTTS team and the Dept. for Education.

With the second batch of LTTS applications ready to be sent across for our promotion and eligibility assessment, we continue to go see the programme's selection process go from strength to strength.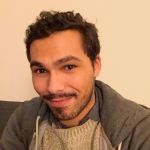 "The team at Gradcore is incredibly easy and positive to work with. It's clear that they care about the quality of assessments they deliver and believe in the ethos of the LTTS programme."
Cameron Davies, Programme Manager - Languages Teacher Training Scholarships, British Council.
Related Service