University of the Arts London.
How international experiences inspire.
We partnered with the University of the Arts London (UAL), the Azerbaijan University of Culture and Arts, and the Yarat Contemporary Art Space on our Boomerang project – an initiative that saw students swap cities to learn from new cultural enterprise experiences.
With the support of the Ministry of Culture of Azerbaijan, as well as the British Council as part of the Creative Spark programme, we developed our Boomerang project to not just help students develop their creative and enterprising skills, but to create long term and sustainable connections between the UK and Azerbaijan.
Students from both countries applied to the programme using a digital application form before participating in an asynchronous video interview. All applicants were then assessed against a set of five enterprising competencies and were given a personal feedback report on their capabilities measured against these criteria.
The project introduced all participants to the diversity and social inclusion challenges of their respective countries, and encouraged them to use the creative arts to have a positive impact on some of these challenges.
Since participating in the project, a number of UAL students have collaborated and started new businesses directly as a result of the experience.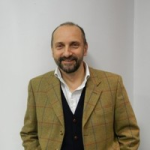 "Gradcore is a group of friendly colleagues who are very clued up in the field of enterprise and employability, and who are good at finding ways to add value to our work. I never felt 'sold to' which I really appreciated."
Richard Sant, Head Careers and Employability, University of the Arts London
Student Brochures
5
enterprising competencies were used to assess all applicants.