Talent Screening.
High-quality selection with personalised feedback
When you receive a high volume of applicants, there's always the worry that great candidates might slip between the cracks. To help you make sure that the graduates who are right for your business are on the recruitment journey, we offer a host of scalable and flexible services – from application screening and assessment centre delivery, to improving diversity and ensuring a best in class candidate experience.
Here's how we can help you...
Application and CV screening
Our team of assessors screen over 30,000 applications every year for both public and private sector clients – covering SMEs and blue-chip organisations.
Assessment criteria design and delivery
We'll put together a strategy that ensures you're looking in the right places for the right people. We can also train your assessors to ensure they reinforce the strategy.
Online Assessment Centres
Your assessment centre process made digital
Asynchronous video interviews
The freedom to engage with the process wherever, whenever, and gives your organisation greater convenience and flexibility. Which all adds up to time and cost savings.
Candidate journey optimisation
From online application hosting and candidate communications to robust reporting mechanisms – we'll get everything running smoothly.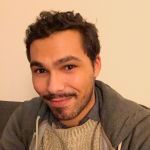 "The team at Gradcore are incredibly easy and positive to work with – they are diligent in performing their assessments and ensure that issues are raised and remedied as soon as possible. It is clear that they care about the quality of assessments they deliver and believe in the ethos of the Languages Teacher Training Scholarships programme at the British Council."
Cameron Davies, Programme Manager - Languages Teacher Training Scholarships, British Council.