Social Mobility Foundation.
Levelling the student recruitment playing field
The Social Mobility Foundation (SMF) offers practical support to high-achieving young people from low-income backgrounds. They teamed up with Gradcore to help strengthen the employability skills and knowledge of undergraduate students about to embark on their journey into employment.
Each year, the Social Mobility Foundation supports students who have the talent and determination to flourish in top universities and professions, but who don't always have the networks, connections or market knowledge to help them get there.
After collaborating with Gradcore on a number of undergraduate events, specifically in the area of graduate recruitment, SMF engaged us to host a workshop that would help their next wave of talent prepare for the recruitment process.
At the workshop, we performed mock interviews and assessment centres to help demystify the recruitment process. All of which had the desired effect – 100% of attendees agreed that the workshop helped them to better understand and prepare for recruitment processes.
After our latest collaboration, we're now looking for more projects we can work on together to ensure the talented undergraduates that SMF supports receive the same opportunities and exposure as everyone else.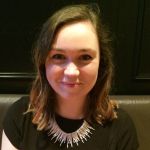 "Collaborating with Gradcore we're providing our students with the most up to date information to support their journey into internships and employment."
Sarah Crosson, Programme Coordinator, Social Mobility Foundation
100%
of students who attended the event rated it as excellent or good.