12th December 2022
Monthly Roundup: November 2022
Our busiest month of the year so far, we look back on our work from throughout November.
Our highlights
Over 1,700 students took part in our assessment centres
Launch of research webinar with the Institute of Student Employers on student engagement at employability events
Our Gradspace offering continues to grow and evolve
Completing more employability healthchecks for universities, resulting in significant investment in employability and the careers team at those institutions
Assessment centres
Assessment centres have been in full swing throughout November, with over 1,750 students assessed from across 12 different universities.
Students have been taking part in interview, group, and presentation exercises, as well as practising tackling application forms.
Assessment centres have been a mix of in-person and digital, with over 500 Manchester Metropolitan University from across 5 different courses joining us for an in-person assessment centres at the Etihad arena!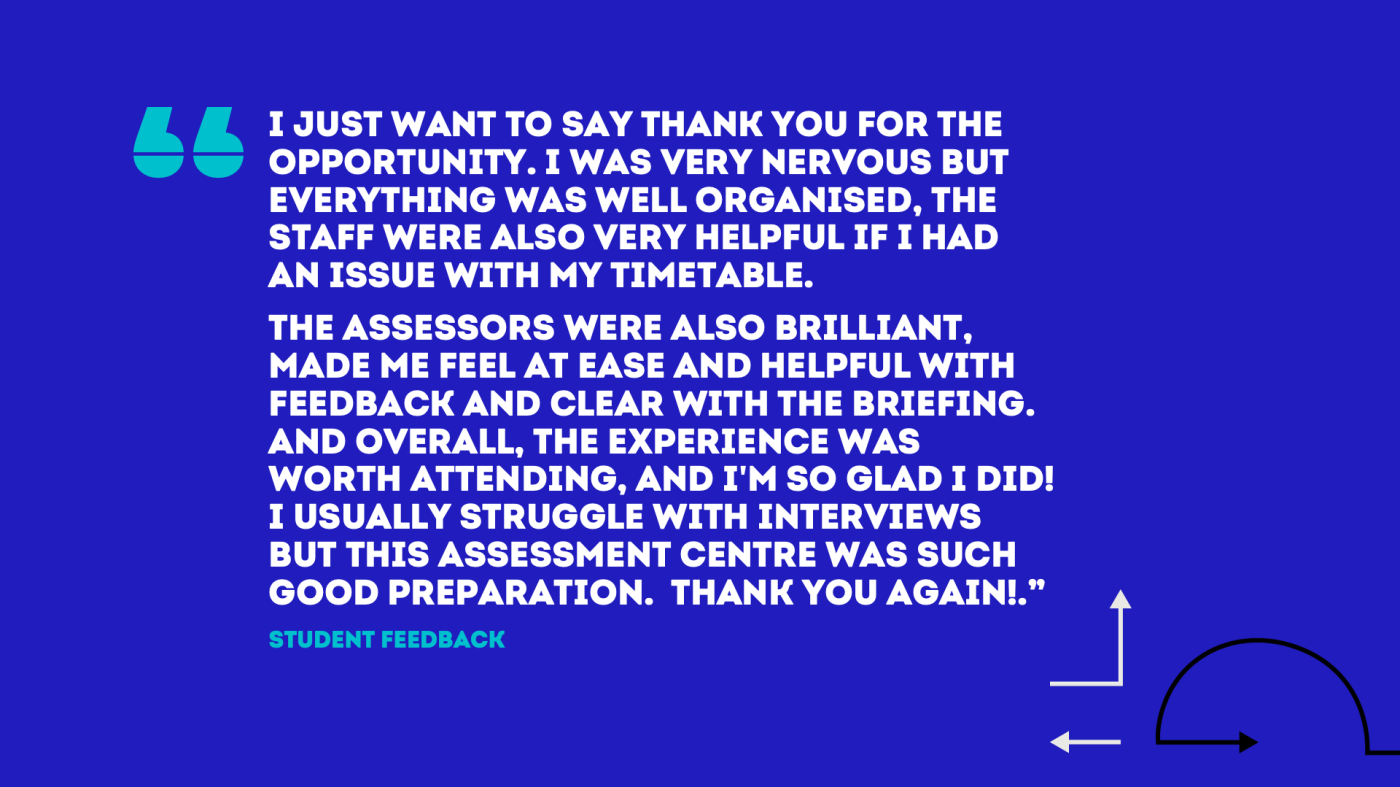 Engagement webinar
We've surveyed over 1,800 students and recent graduates on employability and engagement to find out what they're looking for, what they need most, and what they think about the services they're currently being offered, and then presented the findings in a webinar in partnership with the Institute of Student Employers. You can learn more, download a free cheat sheet of all the key findings, and watch the full recorded webinar here.
Gradspace
Since launching earlier this year, we now have 7 fully functioning Gradspaces up and running for universities across the UK!
Gradspace is our latest platform offering, designed to give students and graduates bespoke and ongoing careers support.
It continues to grow and evolve, with software updates being rolled out across all of the portals to ensure a great user experience.
Social Mobility Foundation
We received feedback from our October work in which over 60 SMF students attended our Demystifying Online Tests (General) webinar, and over 20 students attended the Mock Assessment Centre workshop we hosted.
We found that 100% of respondents rated the workshop overall as either 'Good' or 'Excellent'!
Students stated that the events helped them feel more prepared for encountering online tests in recruitment, and that the webinar had helped alleviate the anxiety they felt about taking online tests.
We look forward to working with SMF again throughout 2023 in supporting more young people in realising their ambitions!