HE Consultancy.
Be guided by experience.
Our strategic Higher Education support is built on the experience of our consultants. We've worked with over 70 UK and European universities and HE departments, including every Mission Group, the Office for Students and the Department of Education. We'll shape this expertise to your needs, providing independent analysis and feedback.
Here's how we can help...
Employability healthchecks
We'll focus on your existing approaches to graduate employability, providing insights based on industry expertise and knowledge. We'll then benchmark against relevant sector peers and prospective employers, before making recommendations that will benefit you in both the short and long term.
TEF performance improvement
Graduate Outcomes and employability make a significant contribution to your Teaching Excellence and Student Outcomes Framework (TEF) rating. To help you achieve a higher rating in future assessments, we've developed a series of services to enhance both – preparing both you and your students for greater success.
Graduate Outcomes performance improvement
We've developed a series of initiatives to aid the social mobility and outcomes of graduates, helping them to better navigate the graduate recruitment process, as well as raising their confidence and aspirations. Our targeted support is available at university or course level.
Access and participation plans
Access and participation plans (APPs), monitored by the OFS, set out how an institution will improve the equality and opportunity for underrepresented groups to access, succeed and progress. We use our expertise to help clients develop bespoke APPs that are effective and far-reaching.
Graduate Attributes development
Attributes are now being used in an ever-increasing number of UK institutions. With our support, they can deliver a wide range of benefits, from creating a structure for curricular and non-curricular employability development, to expressing university distinctiveness. The attributes we've deployed in a variety of universities have already achieved some real success.
Employer engagement healthchecks
Faculty or university-wide analysis to help develop the engagement capabilities of your careers and employability services – with practical recommendations to help move you forward.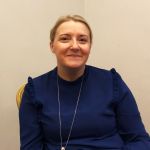 "Gradcore weren't afraid to say 'actually that's really not going to work' or get excited with us and genuinely get excited with us about when we succeeded and when our students succeeded and I think that kind of friendly partnership approach was what I valued the most."
Emma Vincent, Head of Student Opportunities, York St John University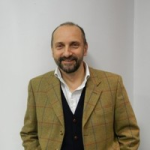 "Gradcore is very clued up about the field of enterprise and employability in HE. They are good at finding ways to add value to our work. I never feel 'sold to' which I really appreciate."
Richard Sant, Head – Careers and Employability, University of the Arts London
Related case studies